Performance, made to measure
AGI offers distillation systems crafted to meet your exact process requirements. Our team of highly experienced engineers can create bespoke designs specifically for your process.
The process of making the perfect distillation system starts with a detailed discussion about the feed material, purity requirement, and many other important factors. We offer distillation systems ranging from lab scale to production scale and use columns that meet industrial standards.

How do we design a great performing distillation system?
Each distillation process is unique. A lot of factors need to be taken into consideration in order for us to be able to design a system that gives optimal results. We encourage you to give us as much data as possible to enable us to propose a system that will deliver the high quality of results that you expect. Below is a list of parameters that we may require.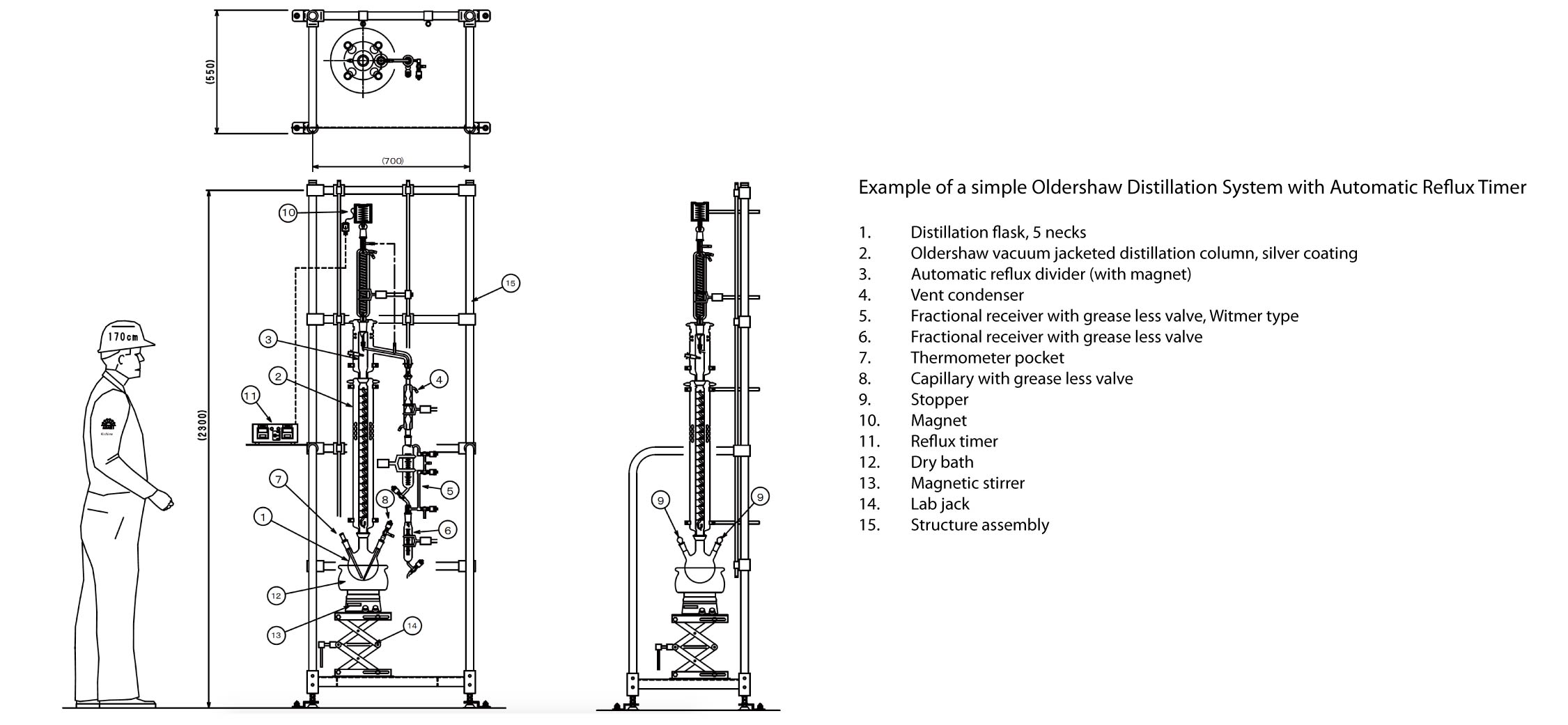 The right solution for you
AGI distillation systems are bespokely constructed for our customers individual process requirements, and therefore would require a consultation in order for us to thoroughly understand what you need from your distillation system. Send us a message describing your process and any other relevant information to kick start the conversation.