AGI Glassplant, founded in 1950, is based in Omuta, Japan. We have subsidiary offices in the USA, Japan, India, and EMEA as well as over 40 distributors worldwide who offer technical assistance and support.
At AGI Glassplant, we pride ourselves on being experts in the design, development, and manufacture of premium quality products for chemists and chemical engineers in areas such as academia, pharmaceutical, chemical, food, flavor & fragrance, and petrochemical industries as well as many others. These versatile products cover a broad range of applications from synthesis, process optimization and reaction analysis, to crystallization, calorimetry, scale-up, and many more.
AGI Glassplant has 7 major product types: reaction, filtration, concentration, evaporation, distillation and quartz, as well as the ability to provide custom solutions specific to a customer's needs.
For more information about AGI Glassplant and our product ranges, click on the relevant links above, or contact us.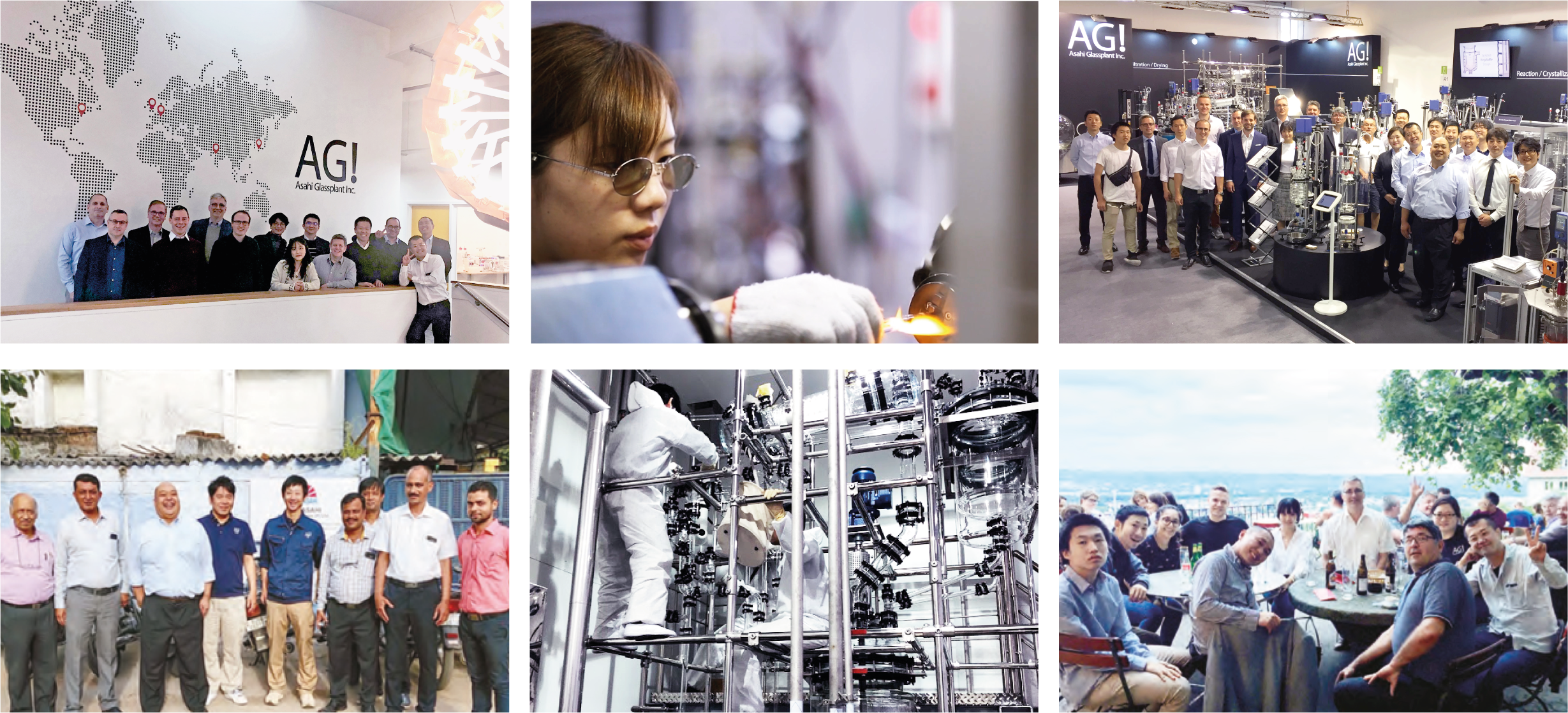 Asahi Glassplant Inc. (HQ)
Premium quality chemical processing equipment from laboratory scale to pilot plant and manufacturing scale
1978 Takahama, Arao-City,
Kumamoto Prefecture, 864-0025,
Japan
T: +81 968 68 2121
F: +81 968 68 2125


AGI Glassplant is an AGI Group Company
Click to find out more about the AGI Group